Notes – Kings Cross – First Date Locations
April 24, 2018

There are some of us who sit back and let someone else figure out the tiny details like, where should this awkward date start, and how high should the stools be to avoid looking incredibly short.
But for the others who task themselves with finding a decent location here's a place for the casual individuals that don't mind a drink or two but frown at the hustle, bustle and "oh my god why is it so loud" part of most bars.
Notes is a small coffee shop that sells booze, or wine if you want to pretend you're cultured as well as food and snacks in a convenient location and a reasonable price.
Located: Pancras Square
Address: One Pancras Square, 1 Pancras Rd, Kings Cross, London N1C 4AG
Hours: Open ⋅ Closes 9PM
Phone: 020 3479 1576

The Space

It's small, or cozy if you'd like it to sound more appealing, it's a quiet venue that boasts an additional floor that occupies about half of the roof space, the small 1 seater stools, chairs and high tables are kept downstairs while the more comfy big group furniture is kept upstairs for those deemed lucky or worthy enough for them. There's a super chill vibe that practically sticks to you as you enter the cafe, like it's complimenting you for making just the right amount of effort to blend in, which by the way is none!! You could turn up in a hoody and crocs and feel like you live across the road. The only downer I'd say about the space is that it has that annoying 2 seater system that makes a date feel like an interview, with a table separating you from your lady friend causing some attempts to flirt look like you're trying to awkwardly tickle their elbow. The furniture on the top floor is better but I feel they're reserved for bigger groups, so unless you're going to be dating all of your matches at once, you'll probably end up on the high stools.
The Consumables

The cafe does a good job in filling the needs of the masses, they do wine for the cultured, cocktails for the trendy and beers for the casual hop lovers. So chances are they'll have something for everyone to drink.
I'm not a wine or cocktail connoisseur at any level, but they do the popular Malbec and the cocktails didn't make me want to scrape sugar off my tongue so that's good.
Although a friend didn't find their expresso martinis that great in comparison to others she had as it was a little on the watery side, but that may have been preference. Not many people get snacks on dates but maybe it's the 5th date and you've already seen far more than how they noisily chew on a cracker. Notes has a decent selection of snacks and food from olives and hummus plates to cheese boards and cheese cakes, I've only tried the guac and tortilla chips which had an almost home made feel. Home made in that they gave me a hell of a lot of tortilla chips and the guac had a hell of a lot of good bits in it.
The Staff

Nice enough that they bring the drinks and snacks you ask for in good time without giving you a bemused look in the process, which is kinda what we all ask for really. There was a small mix up where we got another tables Duck & Tapenade but that just added more things to talk about. If you're lucky enough you'll be served by a tallish black man who seemed ultra happy to be our waiter, like he just met the coolest people in the world and wanted to spend as long as possible giving us all his banter, although it did feel like he was flirting with my female companion I found it endearing and funny not worrying and intimidating but that's me.
Conclusion: Go!!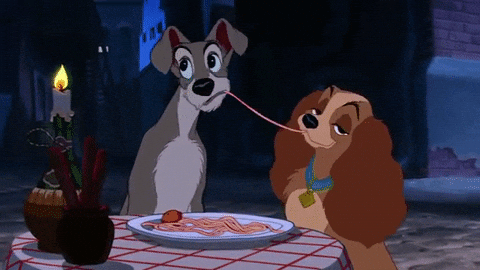 An easy going, casual location to screen your dates if you don't want to spend a bucket load of effort for someone that might suck.
So if you're looking for a nice cosy easy going place to meet your date, Notes is a great place to try specially if it's last minute and everywhere else is fully booked or louder than a hen party on ecstasy. Not to mention the prices are reasonable and the location is easy to get to for most Londoners.