Should you try Hinge dating App
January 25, 2019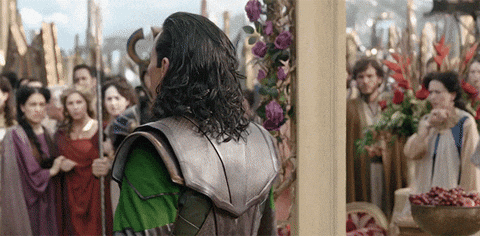 There's a new(ish) dating app in town, (It's actually like 7 years old). It's for some reason called Hinge and it's actually not half bad. And by not bad I mean it's given my self esteem a well earned stretch mostly because I'm getting consistent matches,
the profile layout is different and more fun to interact with,
like you're less of an amazon product with a description and more like the focus of a short interview and finally it's new… yes I'm easy to please.
So here's a review about what's to like about Hinge.

What is Hinge
Hinge is dating app launched in 2012 by hinge man Justin McLeod. Officially the Hinge app is seen as a younger and cooler Match.com if you've ever heard of that. It aims to be less superficial than apps like Tinder or Bumble and focuses on pushing personality and effort while brandishing the slogan "Designed to be deleted". You can thank the wikipedia for helping with this info.
Should I pay for Hinge
So Hinge like many other dating apps offer a paid service, for £12.59 a month or £29.49 every 6 months (which works out as £4.91 a month) you get access to unlimited likes per day, more specific filter preferences on top of an already abundant list, see who liked you without having to interact with the most recent "like" first and finally access to experts.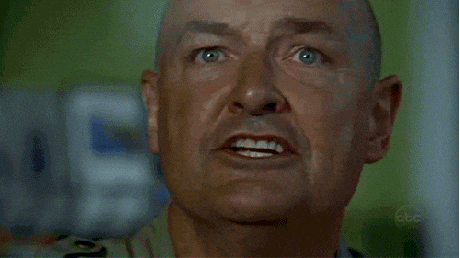 The access to experts probably being the most intriguing!!
Is this like having someone constantly reminding you not to send those dick pics or not to blow up their phone when they don't respond or some sort of dating coach who tells you what pictures are best and what good opening line to use.
Top 7(ish) things I like about Hinge and why you should try Hinge
It's relevant: So recently I've been getting the vibe that apps like Tinder, Bumble and so many others are slowly losing traction as the go to app for sex, relationships, rejection and disappointment. Just like everything else in the world, if there's something out there that's newer and more relevant than what you've been using for a while, then the chances are you're going to dump the old, blame if for all your transgressions and give the new a go even if the problems may not be fixed or any different on your new shiny toy. So most people still in that dating phase have moved on from Tinder and the like and our now on Hinge, because hey it's relevant.
Profiles are more entertaining and interesting: The Hinge app forces you to have 6 images on your profile and gives you the option of answering up to 3 questions chosen from the profile settings. The questions are amusing and simple and gives your profile way more personality. This is needed because you don't get the option of writing/copy pasting a profile from your other apps, it also makes it easier to spot users who obviously don't really give a rats ass. For example a user who hasn't answered any questions or has the same photo 6 times will more than likely be a waste of your good quality time.
Users can like and comment on pictures and answers to encourage conversation: What's great about this feature is it makes it really easy to start a conversation. For example If a user likes an answer you wrote about only ever eating dark chocolate, you can respond to their "like" by continuing on that topic. It's much easier to figure out what to say from a short list of answered questions than a long profile, or no profile at all. In addition you get the vibe that you'll get along with someone who seems to connect with your sense of humour or interests rather than just how good you look in a mini skirt, topless, next to a sedated animal or pretending to hold up the leaning tower of Pisa.
It prioritises choice: Hinge (at least the free version) encourages you to make a decision before moving on to the next possible admirer. Similar to how you can't swipe someone in the future till you've swiped the person in the present, the difference is a swipe requires much much less brain power than liking one of multiple things on a users profile. Sure you can just like the first picture and leave no message, but if you're like me and prefer to stand out instead of just liking a pic full of cleavage then it's much harder to just approve a profile then move on to the next possible match.
You'll get better quality matches: The idea behind this theory is the users who've moved from an old app will be filled with new found motivation. Their mind's stuffed with the feeling that this time it'll be different. To that end effort has to be made towards making conversation and going on dates. The quality of matches you get should be with the proactive, hopeful and keen. I've definitely bumped into members of the dating community that I've swiped before in other apps. Make the most of it before they realise that the new app doesn't make us more dateable.
It suggests possible matches: Hinge likes to think it knows your tastes better than you do, to that end every now and again it will suggest you interact with a profile with similar activity as you as well as other factors that I have yet to  discover. You can choose to ignore this blatant attempt at AI matchmaking or join in on the fun concept of robots manipulating and predicting how to get people laid.
It seems to be a good dating app for black people in London!?!?: I'm making a *shrug* gesture as I type this but it's probably the only app I've had where my minimal effort seems to be converted into matches. Maybe it's because of the specific filter setting of ethnicity. My chocolate brother's and sisters!! Try it and prove me wrong.
Should you try Hinge? My conclusion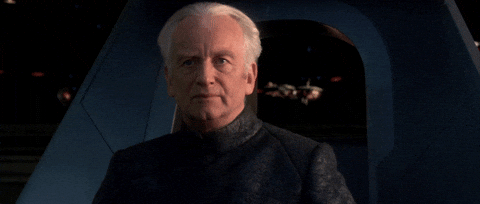 To conclude, I like to think Hinge is a decent app to try for those looking for something a bit more serious and haven't lost all hope in online dating all together. It's fun to answer the questions and explore a different way to match rather than just the mindless superficial swiping.
Although… you may still encounter those super hot individuals with personalities akin to cold, dry toast you sometimes get from cafe's with questionable service.
Good luck all with your 2019 hunt everyone, you're all beautiful!!